Quite often its one thing people don't take into account when they decide to take on a new pawpal. Regular grooming is essential to help maintain your dog's coat and health. Some breeds will require more maintenance than others, and if you decide  to have it done professionally you could be with your groomer on very regular basis.
So how do you choose a groomer that's right for you and your pawpal ?
Firstly ask your friends with dogs who they use, are they happy with the service. If you see someone out when walking, and you like the style of cut on their dog, ask them. Most Dog people are only too happy to stop and have a chat. Be aware though you may see a dog that has been shaved, and where it may be the owner isn't happy, what they may not tell you is, the groomers had to do so because they had neglected their dogs coat. In the case where it is a company with more than one salon, or a franchise, check which one it was, as quality can vary from one to another.
Nowadays it is easy to find a list of groomers via the internet. Unfortunately, at present, there is no set minimum requirement for someone to pick up a pair of scissors and clippers and start work as a dog groomer without experience. There are a number of qualifications in the field, including City and Guilds, NVQs etc. Some of these however can be done without practical experience. There are also those experienced groomers who may never have taken an exam, but are very good at their work, attend regular hands on seminars, specialise in breeds that they may show and will take great care of your dog.
The internet can also come in handy for looking for reviews, don't just take what is said on the groomers own website, check to see if they have independent reviews on other sites. If they have a facebook profile, that is also another good port of call, if somebody hasn't been happy, it will be there somewhere. Look at the quality of the reviews, it may be someone has a negative review, but lots of good ones. There is a business school of thought that works on the theory, one unhappy customer will tell fifteen people, a happy one will tell five.
Ring the groomers, ask them about any concerns. You may have to wait for a call back, as some groomers will not take calls whilst with a dog, or in the case of mobile groomers may be driving. Some groomers will allow you to visit and see the premises, and also to be present whilst the dog is groomed. This will depend on insurance and safety considerations. Although it is pleasant to watch your dog being groomed, there are cases where a dog will be more stressed with their owner there, than if they were left on their own.
There are now a range of services available, from a salon where you drop the dog off in a morning, and collect later. Salons that only have one dog on the premises at a time, groomers that will visit your house as well as groomers that will do the work in a van outside your house. There is a choice for most types of dog, and most lifestyles.
If you are dropping your dog off at a salon, consider whether your dog is happy in the company of other dogs, are they happy in a different environment whilst waiting for collection. A lot of dogs appear settled with this. Some Salons will have different accommodation areas, where a dog can wander round safely, this may also be more convenient if they are located in a suitable place that allow you to get jobs done whilst they are being groomed.
There are two types of mobile service. Those that will visit and work inside your property, and those that will visit in mobile grooming van. Both offer the benefit of saving you a trip out, and are quite often ideal for elderly less mobile dogs, or those who aren't socialized. Again this also allows you the option of being able to see your dog being groomed. The services that cut inside your house, may have to rely on using your bath to wash the dog, and even when working tidily, you may find the odd stray hair after. If using a mobile van, one of the main points to consider is the type of water system they have fitted. Some use a continuous flow of water, whilst others use a sump system that filter the water. Each dog has its own clean water, which is cycled through the sump, but if particularly dirty, this will need changing for rinsing the cleaning products  out of the dogs coat. During the summer months, some of these vehicles can get warm inside, most however will have heaters for the colder months. The other advantage of this is you will again be able to see your dog if you wish. expect to pay a little extra for either of these, but don't forget you are saving on petrol
If your dog is nervous, not socialized or not used to grooming. Or should you prefer to stay with your dog, there are those now who offer an environment where your dog is the only one in the grooming area. They are settled in prior to grooming, and worked at their own pace. Again this may cost a little extra.
Another service you may want to consider, especially if you have a smooth coated dog, is a salon that offers a "self service" where you pay to use their equipment.
Finally when getting a price for grooming, make sure you know exactly what you are getting, for example some groomers may quote for a clip only, where as others will quote for bathing and nails etc been done as standard. What may seem cheaper may be more expensive when all the "extras" are added on
There are plenty of good groomers out there, and quite often if one is busy, they may be in a position to recommend another groomer. It may also be the case if you have a breed that requires a specific cut for showing, again they will be able to point you in the right direction.
Most importantly of all, find someone you AND your dog are happy with. Be prepared to wait for an appointment if you don't pre-book. A lot of groomers will allow you to book your next appointment as your session ends. This is probably the best way of ensuring you get your dog seen at a time convenient for you.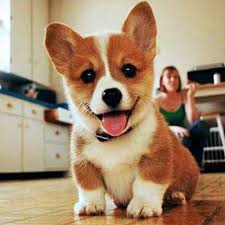 Lastly don't forget, brush and maintain your dogs coat regularly. If started early and treated as fun, it will help the bond between you and your dog, and lower their's and your stress levels