In the Beginning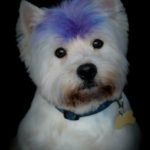 Thirteen years ago we struggled to find a dog groomers that worked the way we envisaged for our West Highland Terriers Hamish and Macbeth . I went to do a basic training course, and was hooked. Sadly Hamish and Macbeth have passed, but what they helped create has remained. I will be ever grateful to them for the path they started me on.
Building The Business
Over the course of the next few years, I gained experience by attending seminars, completing my N.V.Q.'s and the business rapidly grew, mainly by word of mouth referrals . Six years ago, I had to cut back on my workload due to health reasons. For the next few years I stayed low key, only seeing a very small number of customers.
Building on Knowledge
During this time I gained my BSc (Hons) in Animal Welfare and Behaviour. I also met the lady who works with me part-time Ashlee, Like me she has her FdSc in Animal Science and is presently studying to gain her BSc.
Sharing with Others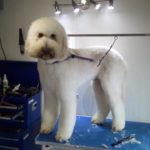 This has allowed us to take on more customers. Ashlee concentrates mainly on smaller breeds, whilst I generally take on larger breeds, as well as concentrating predominantly on poodle and bichon crosses. I lecture part time in Animal Care with youngsters at the local college, and have also run short courses for owners who wish to learn to groom their own dogs between appointments.
Dogs and Their Humans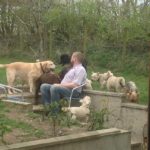 I have a special interest in what the Americans refer to as H.A.I.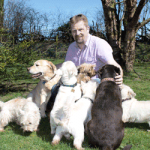 (Human Animal Interaction) and both my FdSc Thesis and BSc Dissertation centred around this. Looking at the benefits of owner education in grooming their dogs, and the benefits of dogs for those suffering anxiety, depression stress or P.T.S.D. A large amount of this interest has stemmed from the interactions I have with the gang of re-homes and rescues that live with us. In fact it is predominantly down to the fact I have to keep them in the lifestyle to which they have become accustomed, that I still groom other peoples dogs.
What We do Differently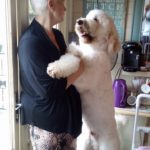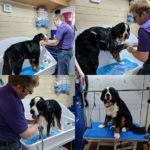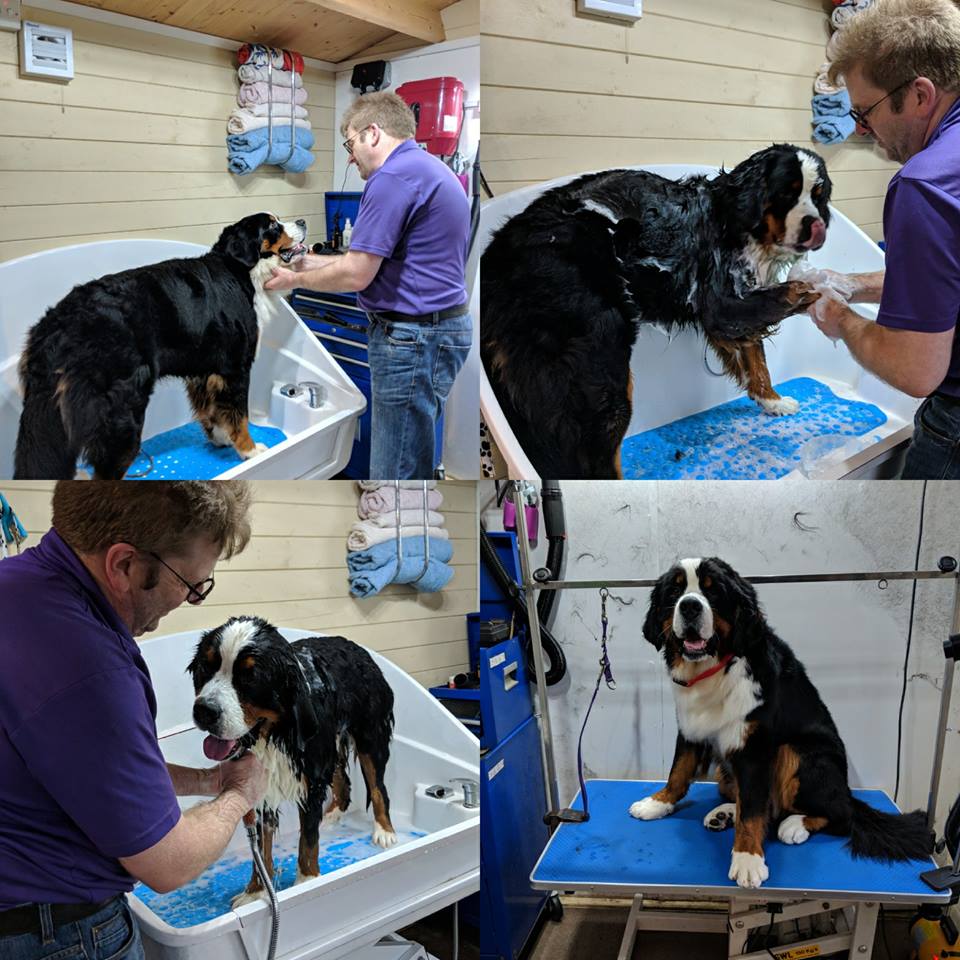 We work on a one to one basis with your best friend, and book appointments in such a manner we aim to create a less stressful environment for you and them. From experience, this leads to an increased chance of a more enjoyable time for you both.Where required, we may suggest an initial assessment appointment for you and your dog to meet us, before we start any grooming. Building on this then allows your dog to get used to us and a new environment.
We use only naturally and organically based products, have an open door policy, and don't believe in having your best friend waiting around in cages.
Although the majority of our customers are from Carmarthen, Cardigan and Pembrokeshire areas, we do get people who travel further afield. If booked in advance we can often cater for tourists and seasonal home owners.
We are more than happy to discuss your requirements and look forward to meeting you and your pawpal.