Creating a New Breed of Dog Groomer
One of the benefits of starting a new career later in life, is that you have no fear of questioning previous practices. I became a Dog groomer because I couldn't find anyone at that time who provided the exact service we wanted for our dogs. This was the start of our journey to creating a new breed of dog groomer.
Not the right start
I'll admit when I started as a dog groomer my knowledge was limited. My initial approach was to learn what I needed to do for my own dogs at that time. I wanted a tidy cut. I wasn't concerned about breed standard, lifestyle and welfare were my main concerns. The main thing I knew was wherever my two boys were going, I wanted them to be the centre of attention. At the time no one was doing a one to one service.
If you want something doing
Fortunately, what I did have when starting as a dog groomer was a background in dealing with people and dogs. This coupled with a strong belief in not compromising on standards and welfare, led to the foundations of what has become Dog and Bone Grooming.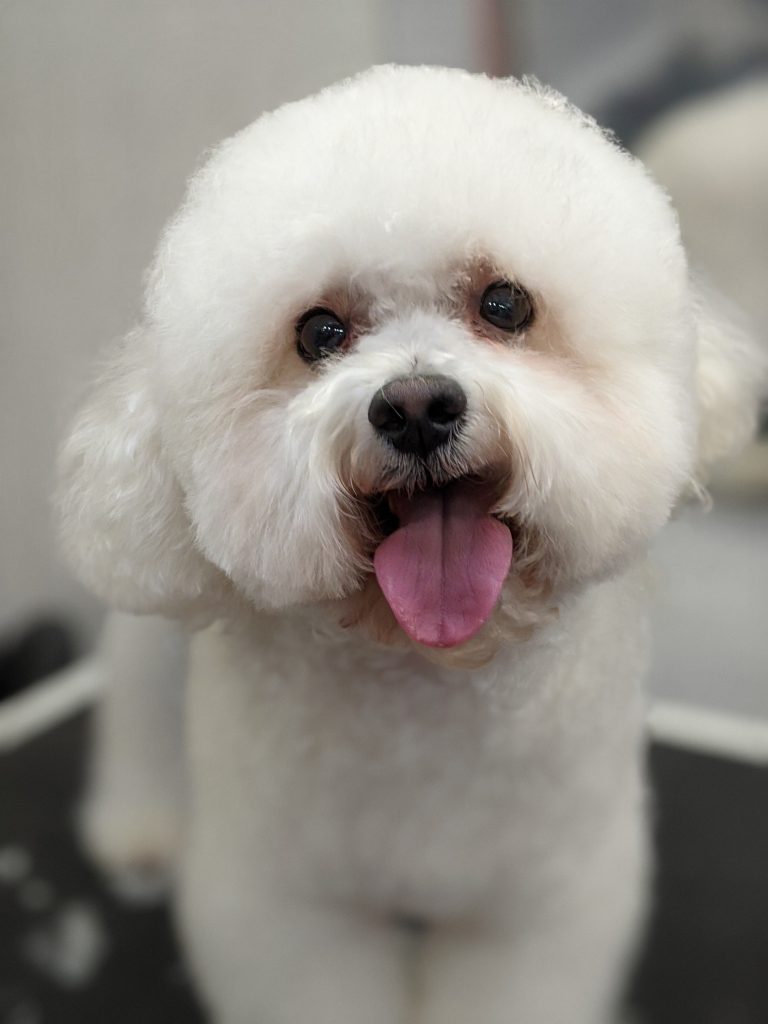 We will only accept for our customers what we expect for our dogs:
One To one attention
No waiting in crates
Natural products
Quality over quantity
An environment that met the needs of the dogs
And that was just the start ! We also decided that we would adhere to standards set down by PIF, BDGA and The Groomers Spotlight
Educating Customers and Dog groomers.
The most important thing for me is that the dogs should never become a commodity, they are sentient. Every dog has their own character. Every dog has their differences. They are not widgets, unlike manufacturing you cannot recreate an exact process to produce the perfect groom for each dog. Their will always be a slight variation.
Education is a wonderful thing, and we should never stop learning. Communication is also important. It is essential groomers and customers do so effectively for the welfare and benefit of the dogs.
We expect our team members to be either qualified or working towards their Level 3 Diploma in Dog Grooming. This gives them the skillset not only to groom but the theoretical knowledge covering techniques, coat types, health and safety, different breed requirements and canine first aid.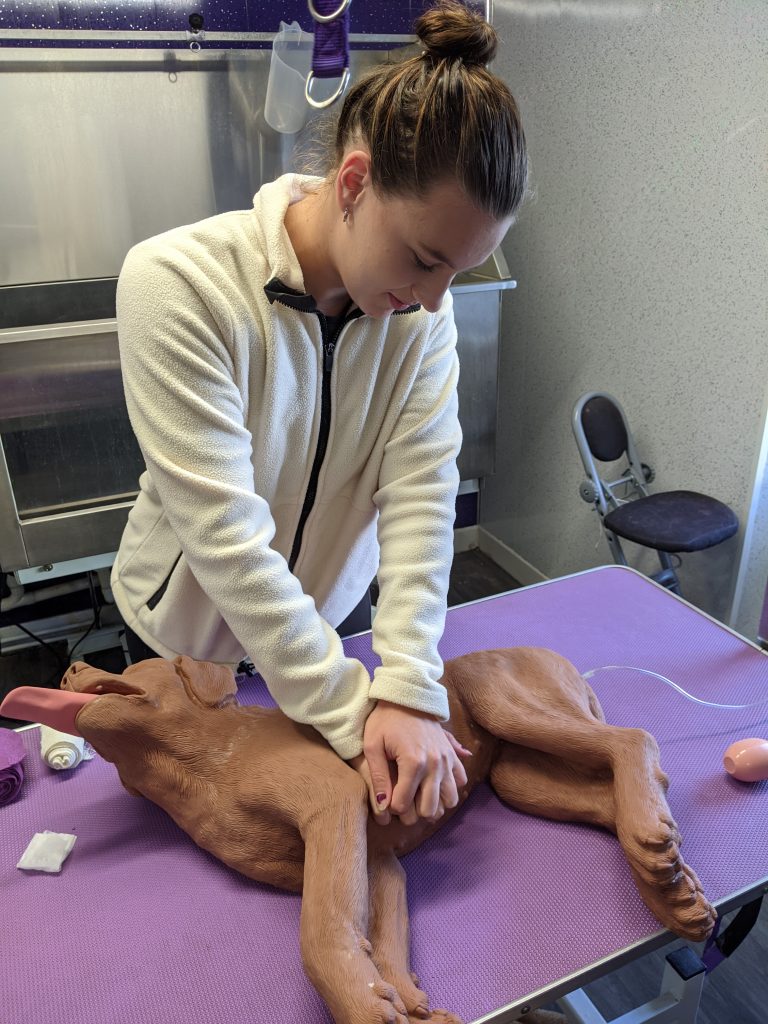 They shouldn't then retain this. It should be shared with the customer. This is imperative for your dog to be looked after well at home. Dog Grooming is not an as and when service. It contributes to the health and wellbeing of your dog. It should be a regular if not daily routine. Dogs love routine (Think about how your dog knows when its teatime) If grooming is part of the routine and done correctly, it doesn't become a nightmare.
Creating The New Breed.
So all this then became a mission. I had a set idea of what Dog grooming should become. A safe environment for the dogs. A place where owners could pick up tips. This led to people asking if we could teach them how to groom, both for personal dogs and with a view to working as dog groomers.
For this to happen we were going to insist on certain standards. We found an awarding body that didn't place demands on the number of trainees we put through the door. We carried the one to one ethos into our training. One student at a time per tutor. Our tutor is not only a qualified groomer, but holds a PGCE teaching qualification. This is at 2 levels above the minimum requirement of the awarding body.
So far we have found ourselves training people who want to work the same way as us. One to one. It creates a more relaxed environment for both humans and dogs. When your Dog Groomer is relaxed so is your dog. A relaxed dog is a happy dog.
So in summary Creating a new breed of Dog Groomer isn't new .In fact they have been around for 15 years. They have two salons and a mobile salon. To date the majority of their business has been word of mouth. These are the reasons they are not the cheapest, and possibly some of the reasons they have been established for so long.
If you are interested in our grooming service contact us here
If you are interested in finding out more about applying for our courses click here