Dog Grooming Training
What do you need to be a Dog Groomer?
So What do you need to go out and be a Dog Groomer? At the moment, in an unregulated industry a pair of scissors and a pair of clippers. Now don't get me wrong, there are some very very good dog groomers out there who have completed training without any formal qualifications. They may have obtained those skills through showing, working for others or attending seminars.
Why do we need qualifications?
Qualifications are a recognition of either a skill or knowledge. I'm not talking about a piece of paper from an unrecognised institution or online academy, but from a regulated or industry recognised awarding body. The best short answer I've heard to this is "At some point someone stood and examined that person and judged them to be competent"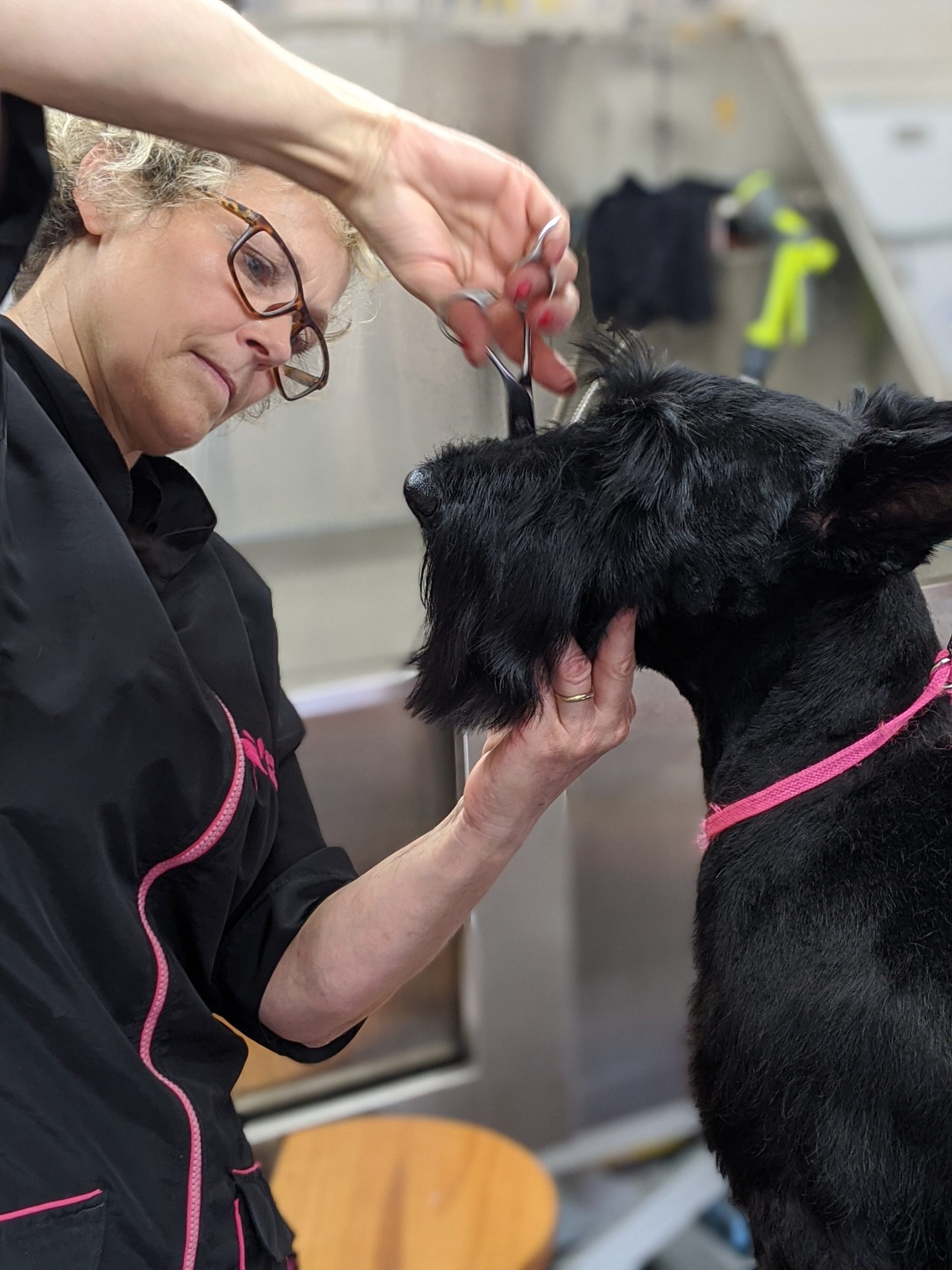 As in anything a test will relate to that particular point in time, people can still have an off day. The higher the standard you trained to though, hopefully the off day won't be as bad. As someone old enough to recall indentured apprenticeships for skills and trades of five years, I realise good training covers both theoretical and practical knowledge.
What are recognised Qualifications in Dog Grooming Training?
There are four qualifications recognised in the Dog grooming industry in the UK. In alphabetical order they are City and Guilds, ICMG, IPET and OCN. Of these City and Guilds IPET and OCN are Ofqual regulated. All offer a Level 3 Diploma.
These qualifications assess a candidates knowledge in relation to grooming techniques and appropriate styles, and also test them in areas such as health and safety, customer care, legislation, Canine health, first aid and welfare. In order to pass these qualifications students will have to have put in around 400 hours of work.
Would You let a Student Groom your Dog ?
Dog Grooming Training centres offering Ofqual regulated training courses will be subject to inspection. (In the case of IPET approved centres this is every six months) As an IPET approved centre we are not just audited on the standard of the training but also on our procedures surrounding health and safety, the standard of our salons and our working practices.
It's a requisite of all the awarding bodies mentioned, that their tutors hold the recognised qualification they are teaching, so in theory anybody having their dog groomed by a student will have their groom overseen by a qualified Dog groomer.
Some centres offer a discount by way of thanks when a student completes your groom. A good training centre will still be keen to see your dog comes out to the same standard as they would expect from their commercial salon. The only difference been is the time taken to complete the groom. Schools will endeavour to make sure to meet a dogs welfare needs with comfort breaks and toileting.
A student learning in this environment will have access to a wide range of knowledge and skills and is learning under supervision of an experienced tutor.
Is a qualified Dog Groomer more expensive?
Quite often the answer to this will be yes. The initial cost for training, depending on the level of qualification is anywhere between £4000- £8000. Add to that the equipment and the amount of effort and time involved, even before opening a premises or purchasing a van, a qualified groomers investment will be into five figures.(For more idea of cost click here)
That extra cost though should secure you the knowledge that even after a recent qualification, you will be leaving your dog with a person who has been assessed and judged safe and competent. (You can read our article about choosing a dog groomer here)
Where can Dog Groomers do their training?
Dotted around the UK are a number of training establishments offering courses catering for all skill levels. From those who want to learn to groom their own dog, right up to professional qualification level. The right school for one person may not be the right one for another. If you are looking for a school ask yourself the following questions
Which Qualification do I want to do ?
What Level do I want to train to ?
How do I learn best ?
What information will the course give me ?
Whats Included in the price?
What experience and qualifications do the tutors have?
Student to tutor ratio
Variety of breeds
These are just a few key questions. You also need to consider whether you are training with a view to starting your own business or going to work for someone else. If you are looking to start your own business, you will also need to make sure you receive input for areas such as marketing, social media, web content, pricing etc.
Training never stops
Most Dog groomers I know continue to improve their skills by further training, attending seminars or competing , staying abreast of current legislation or practicing on their own dogs. IPET has now launched a Level 4 Higher Professional Diploma for professional dog groomers. So whether you are a professional Dog Groomer or looking to start a new career, there is always something else to learn.
If you would like to find out the costs for our services or are interested in learning to groom please feel free to leave your details here